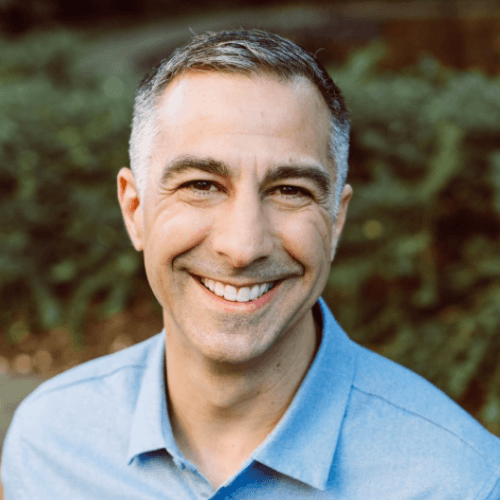 Todd Calamita, CFP®, CDFA®
Financial Planner & Wealth Manager
Todd's education in wealth management began early.
First, at age 10, he started his own landscaping business. He mowed a lot of lawns and earned a tidy sum. He was 16 when he visited a financial advisor for the first time – on the advice of his smart dad. The advisor told Todd that if he invested $666 in a CD (this was the '80s, after all), he'd have $1,000 in four years. "I'll take four of those," Todd eagerly replied. Todd's hard work and investment savvy helped him pay his way through college.
Todd earned his Bachelor of Business Administration in 1993 from Ohio University and his Master of Business Administration in 1997 from the Weatherhead School of Management at Case Western Reserve University in Cleveland, Ohio.
After college, Todd went to work in corporate banking as a Certified Cash Management Sales Officer, helping small and mid-size business more efficiently manage their cash flow.
Todd later focused his career on helping individuals and families set and reach their financial goals. You could say that the financial advisor he met as a teenager left a lasting impression on him.
Todd is the owner of Calamita Wealth Management. He holds the CERTIFIED FINANCIAL PLANNER™ designation and is a proud member of the following professional organizations:
Todd is a voice on money matters. He has been featured in the Financial Bootcamp series on WCNC-TV, Charlotte's NewChannel 36. The show pairs a financial consultant with an individual or family seeking professional help in getting their household finances in order. Todd has also been guest columnist for the Charlotte Weekly newspaper, writing about the financial challenges that we face on a day-to-day basis. Todd has also been frequently quoted in The Charlotte Observer.
Todd met his wife, Teresa, while they were in college, and they have two young boys, Colin and Cameron. Todd has served in various leadership positions for Ohio University, including past president of both the Ohio University Charlotte Alumni Chapter and College of Business Society of Alumni & Friends. He enjoys rock-climbing and traveling, and he has a black belt in Tang Soo Do, a Korean martial art. Todd spent more than two years studying and working in Germany, Austria, Hungary and Poland.