[fullwidth background_color="" background_image="" background_parallax="none" enable_mobile="no" parallax_speed="0.3″ background_repeat="no-repeat" background_position="left top" video_url="" video_aspect_ratio="16:9″ video_webm="" video_mp4="" video_ogv="" video_preview_image="" overlay_color="" overlay_opacity="0.5″ video_mute="yes" video_loop="yes" fade="no" border_size="0px" border_color="" border_style="" padding_top="20″ padding_bottom="20″ padding_left="" padding_right="" hundred_percent="no" equal_height_columns="no" hide_on_mobile="no" menu_anchor="" class="" id=""]
[fusion_text]
Personalized Guidance
[/fusion_text]
[content_boxes settings_lvl="child" layout="icon-with-title" columns="1″ icon_align="right" title_size="" title_color="" body_color="" backgroundcolor="" icon_circle="" icon_circle_radius="" iconcolor="" circlecolor="" circlebordercolor="" circlebordersize="" outercirclebordercolor="" outercirclebordersize="5″ icon_size="" icon_hover_type="" hover_accent_color="" link_type="" link_area="" link_target="" animation_delay="" animation_offset="" animation_type="0″ animation_direction="left" animation_speed="0.1″ margin_top="" margin_bottom="" class="" id=""][content_box title="" icon="" backgroundcolor="" iconcolor="" circlecolor="" circlebordercolor="" circlebordersize="" outercirclebordercolor="" outercirclebordersize="" iconrotate="" iconspin="no" image="" image_width="35″ image_height="35″ link="" linktext="" link_target="_self" animation_type="" animation_direction="" animation_speed=""]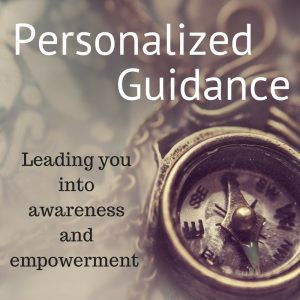 [/content_box][/content_boxes]
[fusion_text]These personalized one-on-one sessions are designed to empower you to own your story, to take back the control of the flow of resources in your life and move forward, redirecting your resources in ways that create a more meaningful life.
Through the process we will:
Talk about where you are today and what you would like to change
Identify roadblocks and thought processes that may be holding you back.
Set specific goals, understand the driving factors behind them and clarify your definition of success.
Create a plan for change that moves you toward more meaning and peace.
Implement habits and practices that will set you up for success.
[/fusion_text][fusion_text]$450 (Please contact me for an initial consultation and to discuss a payment plan that works for you.)[/fusion_text][separator style_type="none" top_margin="10″ bottom_margin="10″ sep_color="" border_size="" icon="" icon_circle="" icon_circle_color="" width="" alignment="center" class="" id=""][fusion_text]Questions? Would you like to know more about my services or discuss which option might be best fit for your situation?  Email me and we can schedule a quick call to chat.[/fusion_text]
[/fullwidth][fullwidth background_color="" background_image="" background_parallax="none" enable_mobile="no" parallax_speed="0.3″ background_repeat="no-repeat" background_position="left top" video_url="" video_aspect_ratio="16:9″ video_webm="" video_mp4="" video_ogv="" video_preview_image="" overlay_color="" overlay_opacity="0.5″ video_mute="yes" video_loop="yes" fade="no" border_size="0px" border_color="" border_style="" padding_top="20″ padding_bottom="20″ padding_left="" padding_right="" hundred_percent="no" equal_height_columns="no" hide_on_mobile="no" menu_anchor="" class="" id=""][separator style_type="shadow" top_margin="" bottom_margin="" sep_color="#ededed" border_size="" icon="" icon_circle="" icon_circle_color="" width="" alignment="center" class="" id=""][/fullwidth][fullwidth background_color="" background_image="" background_parallax="none" enable_mobile="no" parallax_speed="0.3″ background_repeat="no-repeat" background_position="left top" video_url="" video_aspect_ratio="16:9″ video_webm="" video_mp4="" video_ogv="" video_preview_image="" overlay_color="" overlay_opacity="0.5″ video_mute="yes" video_loop="yes" fade="no" border_size="0px" border_color="" border_style="" padding_top="20″ padding_bottom="20″ padding_left="" padding_right="" hundred_percent="no" equal_height_columns="no" hide_on_mobile="no" menu_anchor="" class="" id=""][fusion_text]
Working With Me
[/fusion_text][/fullwidth][two_fifth last="no" spacing="yes" center_content="no" hide_on_mobile="no" background_color="" background_image="" background_repeat="no-repeat" background_position="left top" hover_type="none" link="" border_position="all" border_size="0px" border_color="" border_style="" padding="" margin_top="" margin_bottom="" animation_type="" animation_direction="" animation_speed="0.1″ animation_offset="" class="" id=""][person name="Sarah Carr, CFP®" title="CERTIFIED FINANCIAL PLANNER™" picture="https://moneymademeaningful.com/wp-content/uploads/2016/09/Headshot-for-website-300×300.png" pic_link="https://moneymademeaningful.com/why-me/" linktarget="_self" pic_style="none" hover_type="none" background_color="" content_alignment="center" pic_style_color="" pic_bordersize="" pic_bordercolor="" pic_borderradius="round" icon_position="" social_icon_boxed="" social_icon_boxed_radius="" social_icon_color_type="" social_icon_colors="" social_icon_boxed_colors="" social_icon_tooltip="" email="" facebook="" twitter="" instagram="" dribbble="" google="" linkedin="" blogger="" tumblr="" reddit="" yahoo="" deviantart="" vimeo="" youtube="" pinterest="" rss="" digg="" flickr="" forrst="" myspace="" skype="" paypal="" dropbox="" soundcloud="" vk="" xing="" show_custom="no" class="" id=""][/person][/two_fifth][three_fifth last="yes" spacing="yes" center_content="no" hide_on_mobile="no" background_color="" background_image="" background_repeat="no-repeat" background_position="left top" hover_type="none" link="" border_position="all" border_size="0px" border_color="" border_style="" padding="" margin_top="" margin_bottom="" animation_type="" animation_direction="" animation_speed="0.1″ animation_offset="" class="" id=""][fusion_text]You'll get:
Experience
Expertise
Professionalism
But more importantly, you'll get someone who will treat you with:
Respect
Kindness
Compassion
[/fusion_text][/three_fifth]